Everyone has a dark side. Meet mine.. I have a few online store must-have items I want to add to my wardrobe. This week they all just so happen to be black. Welcome to The Black List..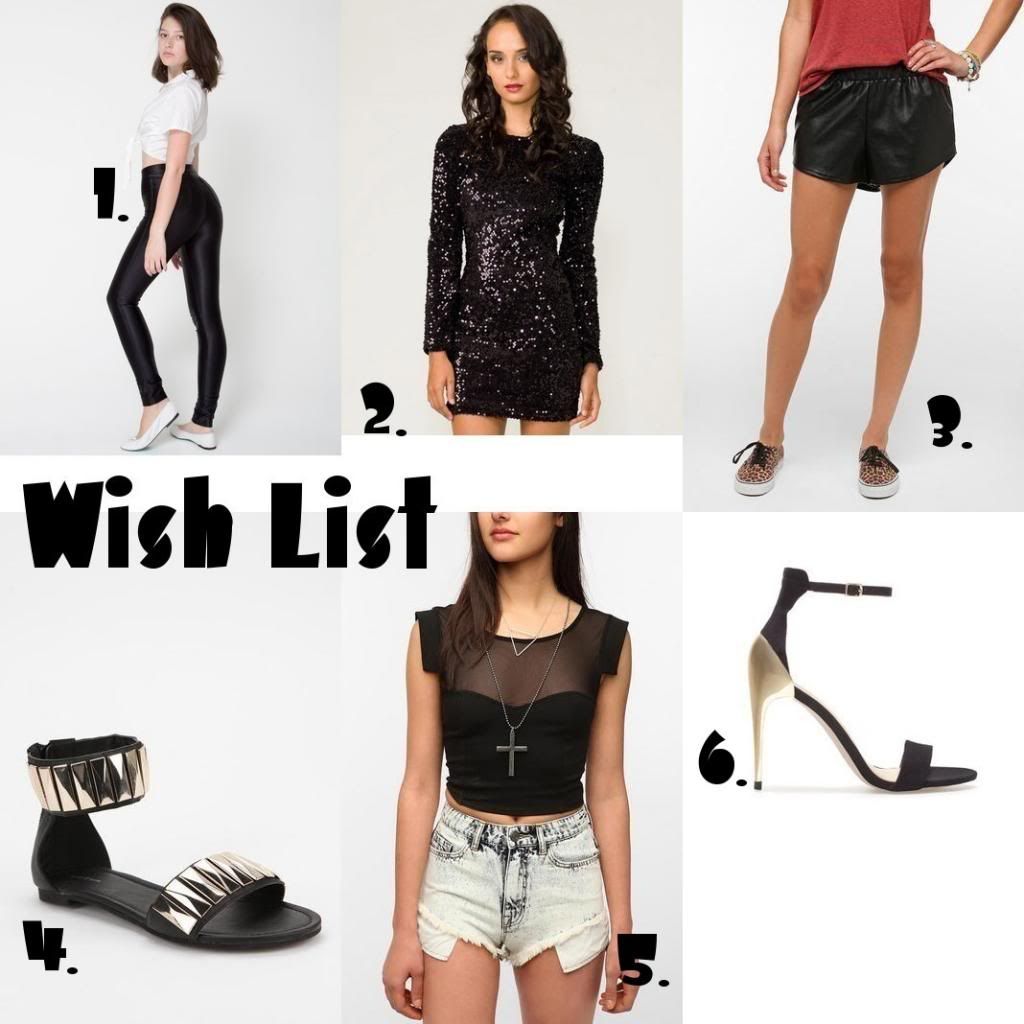 6. Combination High Heel Sandal-
Zara
I think every girl should own a pair of Disco pants. I already own a red pair and let me tell you they are a little pricey (85.00) but soooo worth the investment. You will have these forever and they will never go out of style.. hell Olivia John Newton wore a pair in Grease in the 80s. These can be worn with any kind of look. They do wonders for your shape and are so damn sexy. Every girl has a little black dress or a variety of them (looks down in shame) THIS dress is gorgeous, its just the perfect length to make a "hello folks" statement with just the right amount of class. The sequin detail sold me. Call me crazy but I have been looking for some faux leather runner shorts forever so when UO posted a pair it was a no brainer I wanted them. These must join my closet.,I have a plan for them *wink*. Seems like metal plate detail sandals are in this season, and these Deena and Ozzy pair are uber adorable. Can we say maxi dress? This mesh shirt is SICK. I can see this being paired with some high waist vintage style leather pants and bright heels.. yellow maybe? hmmm. Sorry to inform you ladies but the heel-less and chunky platform pumps are slowly going out of style. Classic pumps and plain jane stiletto heels s are slowly surfacing their way back to the fashion scene. I would love to own a pair of these ZARA ones.. have you seen there latest shoe collection?? *heart eyes*. So many fashion choices can be made with these heels, peplum dresses and skirts, jeans..
Which is your favorite?
Making my dreams come true,
Ash